Cubical quad antenna
The cubical quad antenna consists of multiple squares placed one after another. The first square is the reflector, the second one is the driven element and all other squares are directors.
Formulas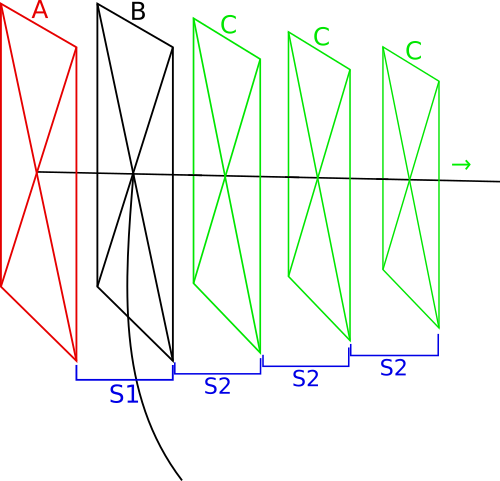 Schematic
Lengths are per side.






l is the symbol for length and is measured in meter (m).
f is the frequency in megahertz (MHz).
Calculator