Three element yagi antenna
The yagi antenna is a directional antenna with multiple elements placed one after another. The Yagi-Uda antenna has one driven element, one reflector one side and one or more directors on the other side.
Formulas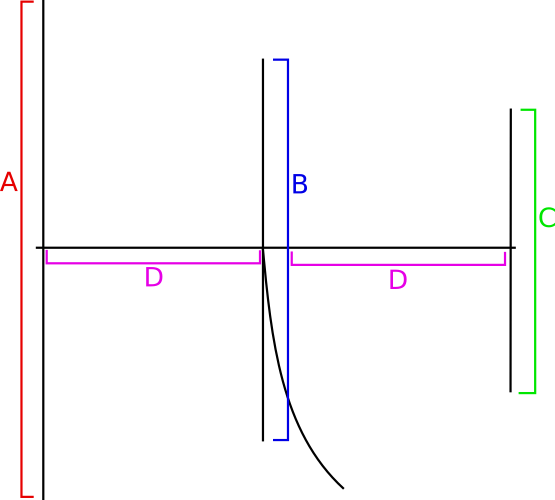 Schematic




l is the symbol for length and is measured in meter (m).
f is the frequency in megahertz (MHz).
Calculator