star delta transformation
The Y-Δ (wye-delta) and Δ-Y (delta-wye) transformations are used to calculate the resistances in the corresponding Δ or Y circuit. These circuits consist of three resistors connected as in the image below.
Formulas
Star to delta



Delta to star



R is the symbol for resistance and is measured in ohm (Ω).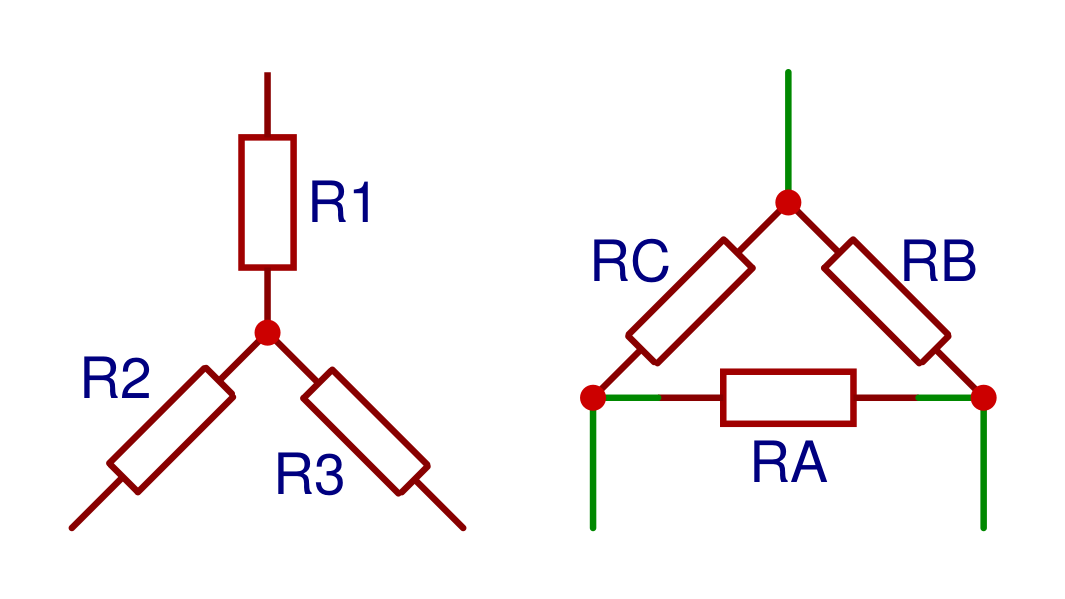 Calculators Star to delta
Delta to star