LM317
The LM317 is a linear voltage regulator that can be adjusted to supply a specific output voltage. The LM317 has three pins, adjust, output and input. The LM317 is often connected as in the image below.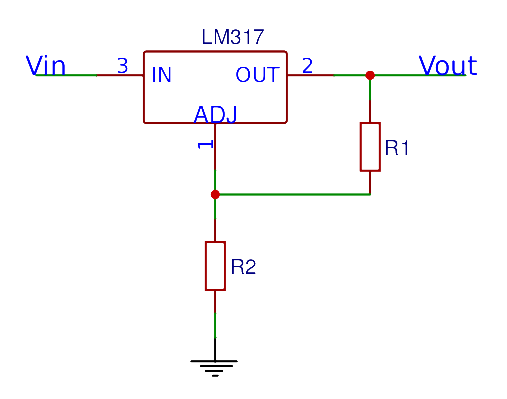 Formulas



V out is the output voltage and is measured in volt (V)
R is the symbol for resistance and is measured in ohm (Ω).
Calculator